Elegant, Luxurious, or Fun – When It Comes to Limo Service in Seattle & Eastside, We're All You Need
Starline Town Car & Limousine provides a full fleet of vehicles that meet your needs if you're searching for chauffeured transportation in Seattle. From sophisticated town cars and stretch limousines to spacious SUVs, passenger vans, and luxury coaches, our fleet has only new and late-model vehicles that are meticulously clean and professionally maintained.
Starline's fleet has been handpicked to showcase our commitment to luxury and unparalleled performance—and so have our drivers. Our dedicated chauffeurs are trained in logistical planning, defensive driving, and etiquette for consistent, safe, personalized service.
More than just a town car and limo company, Starline serves up a first-class experience on every trip, including SeaTac airport pickups, Seattle cruise transfers, special occasions, wedding limousine services, wine tours, proms, Seattle sightseeing, and more.
Offering nothing less than the most stringent timeliness and hospitality standards, Starline is your headquarters for high-end Seattle transportation.
---
Executive Sedan – Lincoln Town Car
Seats up to 4 passengers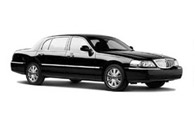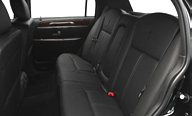 For more than three decades, the Lincoln Town Car has been the benchmark for chauffeur vehicles in North America. With its V8 engine, body attached directly to its frame, and spacious interior, traveling in a Town Car is an experience quite unlike any other vehicle in its class. Although production on the Town Car ended in 2011, it remains widely in use to this day.
BOOK A LINCOLN TOWN CAR SEDAN NOW
---
Luxury Sedan – Chrysler 300
Seats up to 4 passengers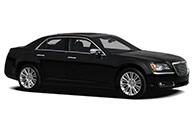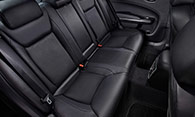 Handsome and elegant, the Chrysler 300 is set apart from other sedans in the same class thanks to its roomy interior and hushed, well-isolated cabin. Sink into heated rear seats of ample proportions and achieve customized comfort with four-way power lumbar adjustments. Making an impression has never been this enjoyable.
---
Premium Sedan – Tesla Model S
Seats up to 4 passengers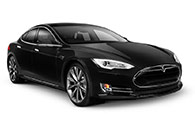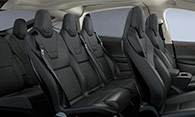 The Model S interior invites passengers to sit back and enjoy a journey defined by high-tech luxury with ample legroom, supportive seating, and a panoramic glass roof. Tesla's self-leveling air suspension ensures a smooth, quiet ride. At the same time, an all-electric powertrain leaves other luxury sedans in the dust—and a medical-grade HEPA air filtration system ensures you don't breathe any. Traveling with extra luggage? The Model S also boasts one of the largest cargo capacities in its class.
BOOK A TESLA MODEL S SEDAN NOW
---
Premium Sedan – Lexus LS
Seats up to 3 passengers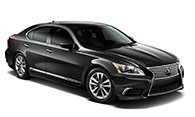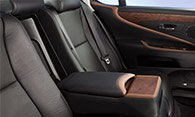 Called a "cocoon of luxurious serenity" by Edmunds.com, the Lexus LS offers an exquisite way to travel thanks to its smooth and effortless performance and supremely comfortable interior. Searching for something special but more intimate than a stretch limo? A two-passenger rear seat is enhanced by a center console with cooled storage, reclining climate-controlled seats, and ottomans that invite you to stretch out in style.
---
Premium Sedan – Mercedes Benz S550
Seats up to 4 passengers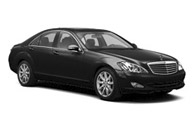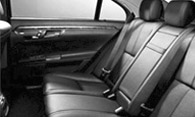 Utilizing a twin-turbo V8 engine, 10-way air bag system, premium leather upholstery, and Dolby Digital 5.1 surround sound, nothing conveys style and safety quite like the Mercedes Benz S550. The Mercedes S class line of vehicles has been in production since 1972. It represents some of the manufacturer's most luxurious automobiles, making them perfect for more selective Starline Town Car & Limousine clients.
---
Luxury Crossover SUV – Lincoln MKT
Seats up to 4 passengers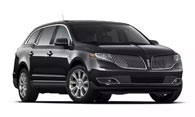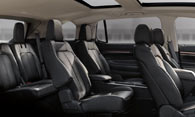 Lincoln MKT Town Car Edition provides more legroom and extra luggage space than a sedan while costing less than an SUV. It is ideal for business executives catching a flight from/to SeaTac for a vacation or a cruise port transfer.
BOOK A LUXURY CROSSOVER SUV NOW
---
Luxury SUV – Suburban or Escalade
Seats up to 7 passengers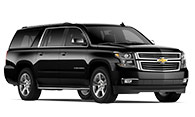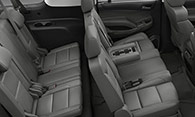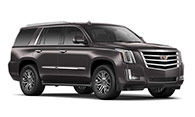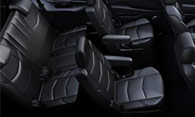 The Chevy Suburban and Cadillac Escalade, in production since 1998, feature 6.2-liter V8 engines, cooled and perforated leather bucket seats, spacious interiors, and quiet, comfortable rides. When you need more space than a traditional sedan while still retaining all of the comforts you've come to expect from Starline, a Suburban or Escalade could be the perfect fit.
---
Stretch Limousine – Lincoln Limousine
Seats up to 10 passengers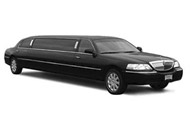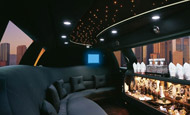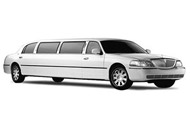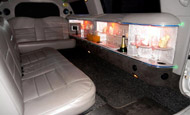 Named as one of the best chauffeur vehicles by Forbes magazine, the Lincoln stretch limousine is based on the award-winning Town Car platform, which is then lengthened to accommodate six, eight, or 10 passengers. It's all you've come to enjoy in a Town Car, only supersized.
---
Stretch Limousine – White Chrysler 300 VIP
Seats up to 10 passengers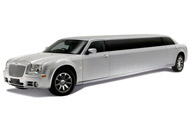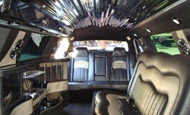 First released in 2004, the Chrysler 300 has become synonymous with modern American luxury and has the awards to prove it. Outfitted with a 3.6-liter Pentastar V6 engine, our stretched VIP version is sure to turn heads with its white paint and LED headlamps, while the interior exudes opulence with supple leather seating for up to 10. This limousine is a popular choice for Seattle weddings.
---
Executive Bus – Ford Krystal Koach
Seats up to 12 passengers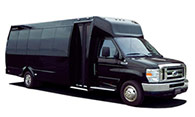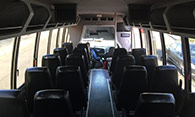 Transporting a medium-sized group? There's no need to split into separate vehicles. Instead, the Ford Krystal Koach ensures you arrive relaxed and refreshed. Perfect for getting to private events, corporate meetings, wine tours, or weddings, our Koach features mood lighting, an entertainment system, captain seating, and plenty of legroom for every passenger.
---
Luxury Van
Seats up to 7 passengers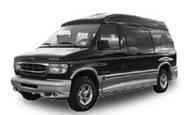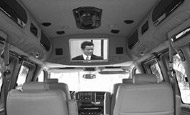 You can't go wrong with a luxury van if you need to travel in the utmost luxury while giving each passenger their own personal space. Each occupant has their own leather bucket seat, with room to stretch out, individual climate control, and even DVD players. This might be your best option if you need to carry up to seven passengers around the Seattle area.
---
Large Van
Seats up to 14 passengers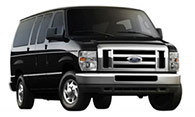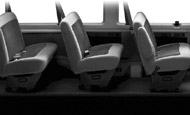 Utilizing a large van through Starline Town Car & Limousine gives you the most bang for your buck. It can carry up to 14 passengers wherever you need within the Seattle metropolitan region at a fraction of the cost-per-passenger of other options.
---
Mini Bus
Seats up to 30 passengers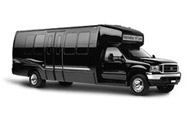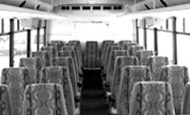 Starline's Mini Bus is the perfect solution for short to medium-distance tours around the Seattle area or if you're looking to move a relatively large group of people from one point to another. With seating for 20 to 30 passengers, large windows, high ceilings, bucket seats, and full climate control, the Mini Bus maximizes efficiency as well as your enjoyment.
---
Give us a call, and we'll handle the rest: (206) 261-1191