Town Car or Limousine, Business or Pleasure – Starline Has You Covered
Starline Town Car & Limousine has been Seattle's premier ground transportation service since 2007.
If you need airport transportation, car service, or limousine rental for any occasion, our personalized service, courteous drivers, and attention to small details will never disappoint you.
---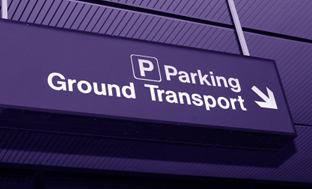 Flying is stressful enough, so why add fighting traffic to your list of worries? Whether you're going to or from Sea-Tac or need a town car or limousine, you'll never have to worry about being late for your flight again.
Let Starline Town Car & Limousine's industry-leading logistics work for you, and start experiencing the difference today.
FIND OUT MORE ABOUT AIRPORT LIMO SERVICE
---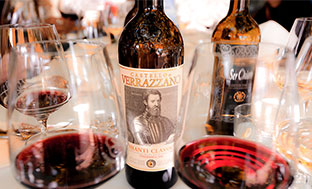 Cruise in comfort and style as you enjoy a personalized chauffeured tour through the best of Woodinville's wineries. Explore local tourist activities, and even catch an outdoor summer concert or festival.
At Starline, we ensure that your journey is just as enjoyable as the destination. And that you never worry about keeping an eye on your watch – or the road.
FIND OUT MORE ABOUT WINE TOUR SERVICE
---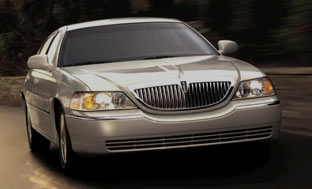 Our versatile town car service makes getting to your destination luxuriously fast, relaxing, enjoyable, and, perhaps most importantly, affordable.
Regardless of where you need to be, Starline's luxury car fleet of town cars, Chrysler 300s, and SUVs can help you arrive in comfort and style, all while being only slightly more expensive than a traditional taxi.
FIND OUT MORE ABOUT TOWN CAR SERVICE
---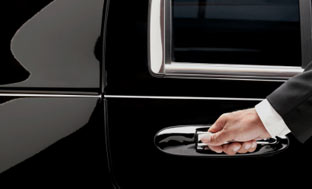 If you're a business executive who travels frequently or need to make a great first impression on the executives who visit your office, Starline's executive limo service is sure to please you. Not only will you experience the most courteous drivers and cleanest cars available, but our cutting-edge logistics will also ensure that you're where you need to be when you need to be there.
FIND OUT MORE ABOUT EXECUTIVE LIMO SERVICE
---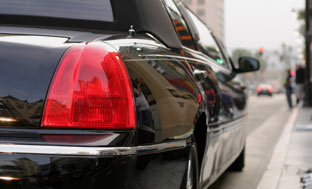 Do you have an upcoming special event where limousine transportation is essential to making it perfect? Whether it's a birthday party, a bachelor or bachelorette party, or just a special night out for you and a loved one, Starline's special occasion limousine service provides the flexibility and affordability to help you create the fondest of memories. (See also: Choosing a Limo Provider for Your Special Event)
FIND OUT MORE ABOUT LIMO RENTAL
---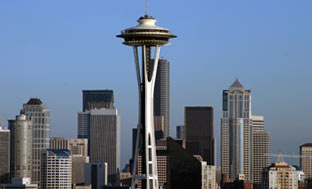 Seattle Area City Tours
Whether you're enjoying 360-degree panoramic views from atop the Space Needle, watching fish defy gravity at the Public Market, relaxing during a unique ride on the Monorail, or enjoying the thousands of other things to do in the area, Seattle is home to some of the top tourist attractions in the U.S. Let Starline Town Car & Limousine get you to and from your destination—we'll do the driving, so you can focus on enjoying all that Seattle has to offer.
---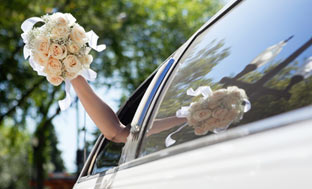 Seattle Area Wedding Limousine Service
Your wedding day is a special occasion you should remember with tenderness for the rest of your life. Because we understand that you'll already have a million other things on your mind, Starline's Seattle-area wedding limousine service is about helping you worry about one less thing on your big day. We'll be there to transport you to and from your ceremony and reception; and get you to the airport on time, so you and your spouse can make it to your honeymoon destination with ease. (See also: Tips on Finding the Best Wedding Limousine Service in Seattle)
---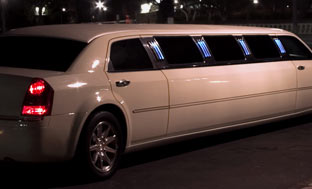 Prom is a right of passage and signifies the transition from childhood to adulthood for many. But this can also be a stressful time for parents, and rightly so. If you're looking for a fun yet safe experience for your young adult on their Prom night, Starline Town Car & Limousine is here to serve your family. And best of all, our state-of-the-art logistics can give you updates when your child is picked up and dropped off, helping to put your mind at ease.
FIND OUT MORE ABOUT PROM LIMO SERVICE
---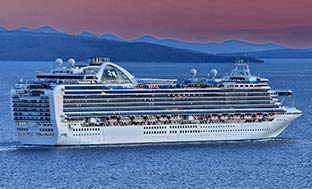 Preparing for your next cruise? Consider scheduling Starline to transport your group from SeaTac or a hotel to Seattle's cruise terminals.
Always professional, on time, and with an extra dash of luxury you'll never find in the backseat of a Yellow Cab, our cruise terminal transport service can accommodate groups of up to 14 passengers at competitive prices.
FIND OUT MORE ABOUT CRUISE TRANSFER SERVICE
---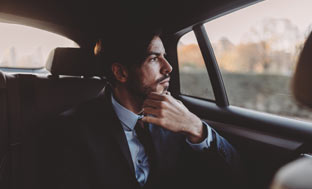 Courteous, polite drivers transport you and your loved ones in vehicles we maintain with the highest standard of care. Our funeral transportation services emphasize punctuality and professionalism.
Our impeccable fleet of vehicles provides transportation for large groups and small, and our drivers work with the funeral home to ensure we understand the day's schedule and pace.
FIND OUT MORE ABOUT FUNERAL LIMO RENTAL
---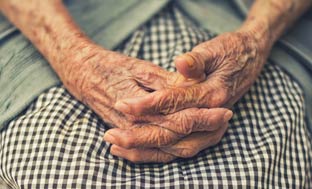 Assisted Airport Travel Program
Our new Assisted Travel Program is designed specifically for those needing extra help at the airport. Our drivers are trained to provide help for those who need it. Whether it's someone older who needs help with luggage and ordering a wheelchair or a young traveler who needs to be escorted to an airline rep or picked up from an airline rep.
We will assist you or your family member get around the airport. Please call for details.
---
Give us a call, and we'll handle the rest: (206) 261-1191